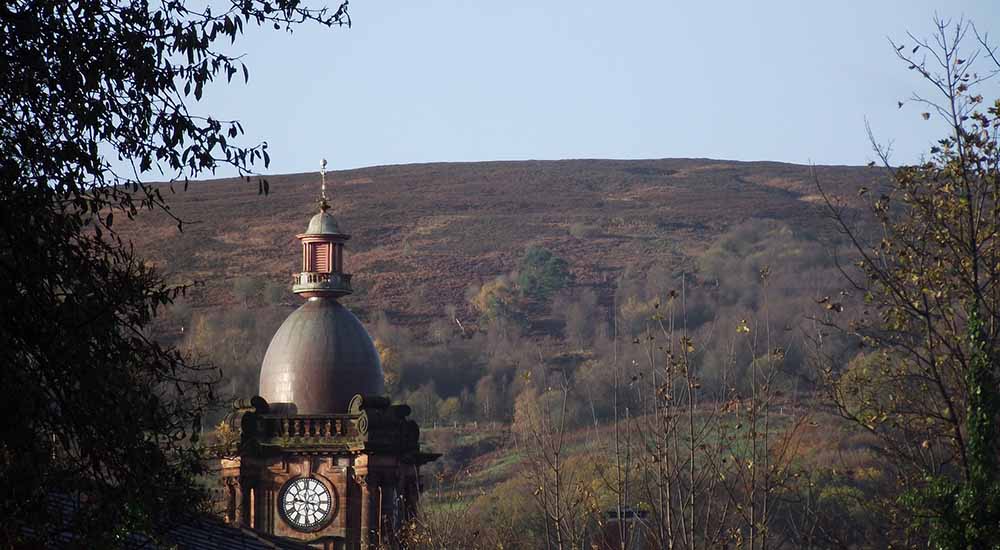 Alexandria Council Council Meeting held on Wednesday, 31st May 2023
Contact: Harry McCormack
Telephone: 01389 720970
Email: harrymccormack.alexandriacc@gmail.com
Chair: Rev Ian Miller
Meetings: Wednesday 31st May 2023, 7pm
Venue: Alexandria CE Centre, Main St, G83 0NU
Alexandria community council Wednesday 31st May 2023 Alexandria Community Centre
Minutes of Meeting
Present
Ian Miller (chair), Harry McCormack (minutes), Janet Taylor, Brian Kemsley, Tilda McCrimmon, Barbara Barnes, David Keown (Balloch & Haldane CC), Stephen Burns (WDC Communities Team).
Apologies
Angela Caldwell, Sian Wilkie.
Previous Minutes – 19.4.23
Proposed by Brian Kemsley and seconded by Tilda McCrimmon.
Correspondence
Mitchell Way Demolition: Following correspondence from Alexandria CC, WDC Leader Councillor Martin Rooney provided a reply. This letter describes that LIDLs' process of getting central funding had missed a deadline and is the main reason for the long delay. However there has been expectation that works would commence shortly following an amendment of the sale contact. Councillor Rooney says there has been no complaints about health and safety from the public. He also requested that the WDC Assets Team provide Alexandria CC updates thereafter. UPDATE – No updates have yet been provided. Alexandria CC agree that if there is no further progress on this over the summer period, then protest action will be considered.
Litter Issues in Alexandria: Recent complaint with regards to litter in Main Street which includes Schools lunchtime. Alexandria CC to monitor this over the summer. Ian to get in touch with Vale of Leven Academy.
Grass Cutting: Recent complaints and concerns from residents with regards to length of grass in some areas – Alexandria CC to monitor this over the summer.
Planning & Building Standards: Application for Aldi to extend existing retail space with demolition of the old Citizen Advice Bureau building. No Alexandria CC opposition.
Christie Park Toilets: Complaints of restricted opening hours for facility. Councillor Jim Bollan has already made enquiries. Harry will send email as support and check updates.
Community Council Elections: Balloch and Haldane CC, Linnvale and Drumry CC have both reconvened following elections of 15th May 2023.
Kilmaronock Community Council: Notification of AGM that took place on 15th May 2023.
Finance
Bank account active but requires two other signatories. Harry and Ian to meet with Angela to implement this.
Community Council Grant of £820.41 and £2,269.71 was transferred into bank account (total £3,090.12) on 26th April 2023.
Expenditure: £30 to Tullichewan TRA for use of administration at Tullichewan Community Flat. £1,500 given to aehweb.co.uk for Alexandria Town website work (Alan Hubner).
Estimated bank balance as of 31st May 2023 - £1,560.12. (Estimation due to treasurer's absence from meeting).
Future Community Council dates for 2023
(All at 7pm at Alexandria Community Centre): 30th August 2023, 4th October 2023, 15th November 2023. Harry to book with West Dunbartonshire Leisure for Alexandria Community Centre.
Alexandria Traders Association
Meeting took place on Tuesday 9th May 2023.
Alexandria Traders Farmers Markets scheduled for Saturday 29th April 2023 cancelled due to illness and WDC not clearing Overtoun Street car park.
Re-scheduled market provisionally arranged for Saturday 24th June 2023. Venue provisionally changed to old McKay's retail building or Masonic Hall. Alexandria CC support this event and are available to assist in any way that we can.
Fountain works – contactor will be appointed and full road plan will be presented to traders and residents. If no agreement with the roadworks plan, the works will not go ahead. Consultation of compromise on cleaning up the fountain without the disruption. Contractor appointed on 17th May 2023.
LIDL has been invited to next meeting on Tuesday 20th June 2023.
Alexandria Town Website
Alan Hubner, aehweb provided an update that the website is almost ready to go live and has an official address for access.
A meeting has been arranged for Friday 16th June 12noon at Tullichewan Community Flat to discuss website update on more detail. Ian and Harry attending with Alan with Sian also invited.
West Dunbartonshire Community Council Forum
Next meeting is Wednesday 7th June 2023, 7pm to 9pm at Napier Hall, Old Kilpatrick. Tilda and Barbara attending.
Forward Planning
Link-up with Schools: Ian and Jack Fordy of Bonhill & Dalmonach CC currently rescheduling date to meet up with Headteacher of Our Lady and St Patrick's. No date yet arranged.
Social Media
Alexandria Community Council's new public page on Facebook currently with 128 likes and 200 followers and slowly growing.
Alexandria CC Notice Board Facebook group membership now over 1,100 and continues to develop.
AOCB
Local Development Plan: Following some research, Tilda led discussion on the plans surrounding Alexandria and the frustration of lack progress made in the town in comparison to Clydebank and Dumbarton – particularly in the town centre.
Balloch & Haldane Community Council: David gave a small update on the CC being reconvened following a short hiatus and have begun local issues discussion – including the Lomond Banks consultation.
Food For Thought: David also providing an update on the Foodbank, the Outreach Centre every Tuesday morning 11am to 12noon at CATRA Hall, Alexander Street, Alexandria, their home delivery service and requests for food donations.
(with no other business, the meeting was closed).
Next meeting
Wednesday 30th August 7pm, Alexandria Community Centre.