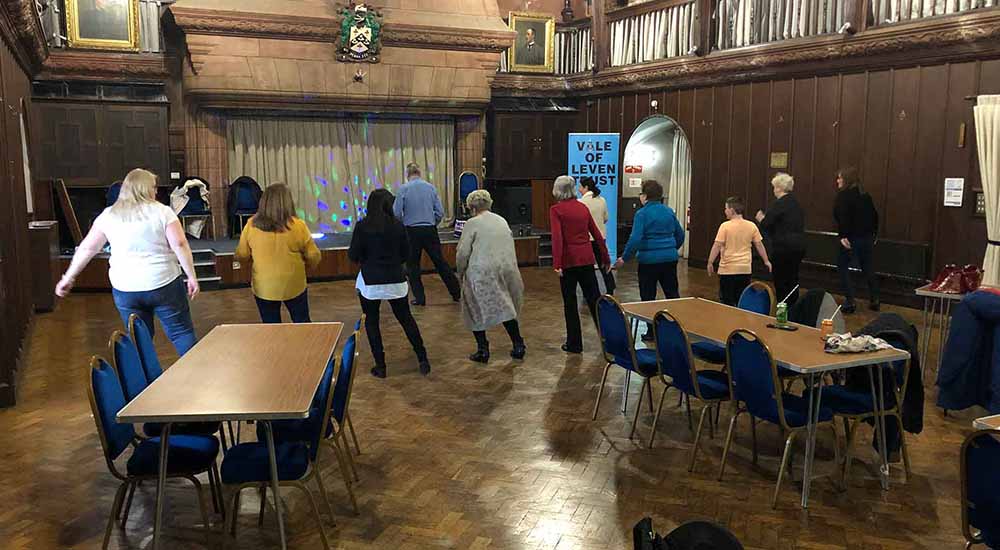 Vale of Leven Trust in Alexandria
The Vale of Leven Trust (VOLT) attained Charity Status in 2017 and our Charity is based in West Dunbartonshire. The Vale of Leven encompasses Alexandria, Tullichewan, Levenvale; Haldane; Jamestown; Dalmonach, Bonhill and Balloch, Balloch is known as the gateway to Loch Lomond. Alexandria Town Centre is the main shopping area for the Vale of Leven and is known as 'the Heart of the Vale'.
Run by Local People
Vale of Leven Trust is a local charity run by local people who have witnessed a slow deterioration of a town and area in general that was more economically prosperous but has seen all our industry and large companies move elsewhere. We have become a commuter town which results in many residents not routinely being part of the community or visiting our town centre, resulting in reduced footfall leading to market failure in terms of variety and scale of locally accessible services and economy. Our area is 2 miles from Loch Lomond yet does not benefit economically from the high % tourists that visit this area. The Vale of Leven has a range of social and health issues which place it in many of the lower reaches of Scottish Index of Multiple Deprivation (SIMD) 2020.
The Vale of Leven Trust has weekly events, including social walks, group cycling, and beginner e-bike ride throughout the West Dunbartonshire area. They also host events such as Funday Fundraiser with singing, dancing and Bingo (with a twist). But if you're just into your Bingo, they hold Sunday Bingo at Alexandria Masonic Halls quite often on a Sunday between 2 pm and 4 pm.
The charity is always looking for volunteers to help with several roles around the community. If you would like to help and become a volunteer, you can email them directly at info@valeofleventrust.com or on 01389 752629.
Contact Details
Address: 9 Mitchell Way, Alexandria, United Kingdom
Telephone: 01389 752629
Email: info@valeofleventrust.com