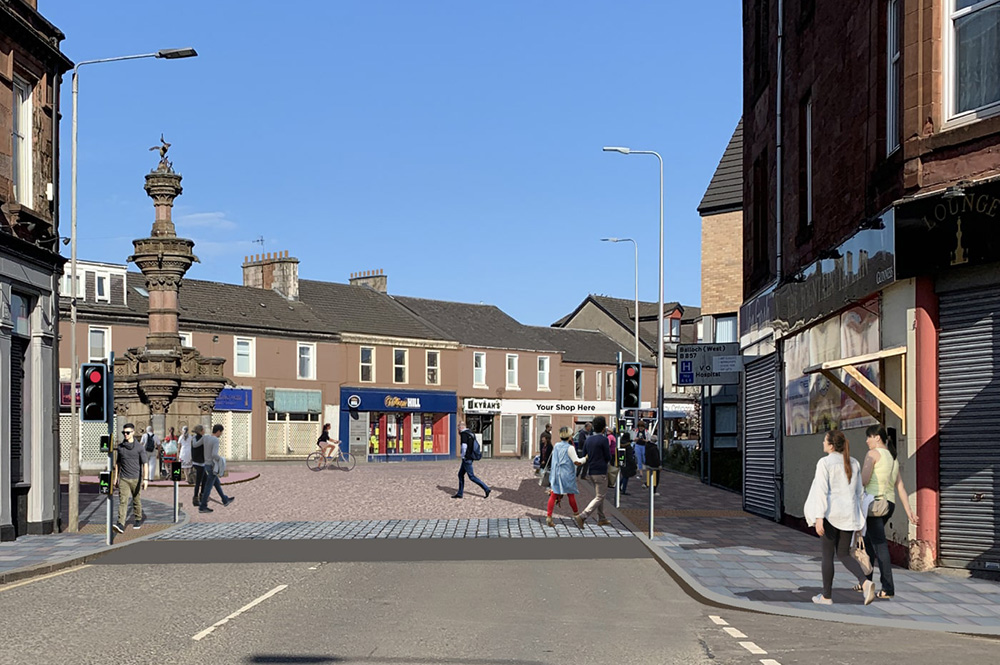 Work to commence on Smollet Fountain project
The first phase of the Smollet Fountain project is expected to commence in May 2022. This will involve adjusting the road layout, widening footways and managing traffic flow to improve pedestrian and cyclist safety. Details of the changes are shown on the leaflet together with information on future phases of the project which will repair and restore the fountain and give it an enhanced setting in the heart of the town.
View the PDF byclicking on this link.