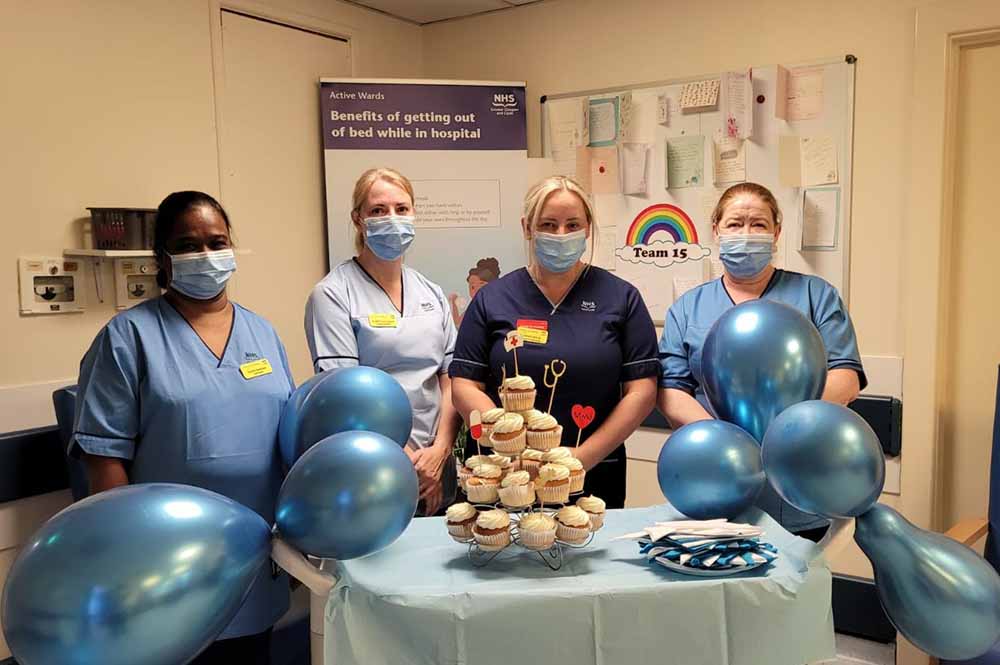 International Nurses Day at The Vale Hospital 2023
***VALE OF LEVEN HOSPITAL***
The Vale of Leven Hospital, as with all services in NHSGGC, marked International Nurses Day recently on 12th May 2023.
Clinical Services Manager Margaret O'Rourke said: "We have a remarkable team here at the Vale, and our nursing staff are a huge part of that.
"There is a real community feeling amongst the staff, and that is something that you can't make happen without the right people and International Nurses Day is an opportunity for us to recognise that."
Director of Nursing Professor Angela Wallace said: "Nurses who work in hospitals in the heart of our communities, like the team at the Vale of Leven, are some of the most dedicated members of our workforce.
"Their dedication and commitment make a huge difference to the lives of patients and their loved ones, and this year's International Nurses Day celebrated both our nurses and our future, and I think the Vale of Leven is a great example of this ethos."