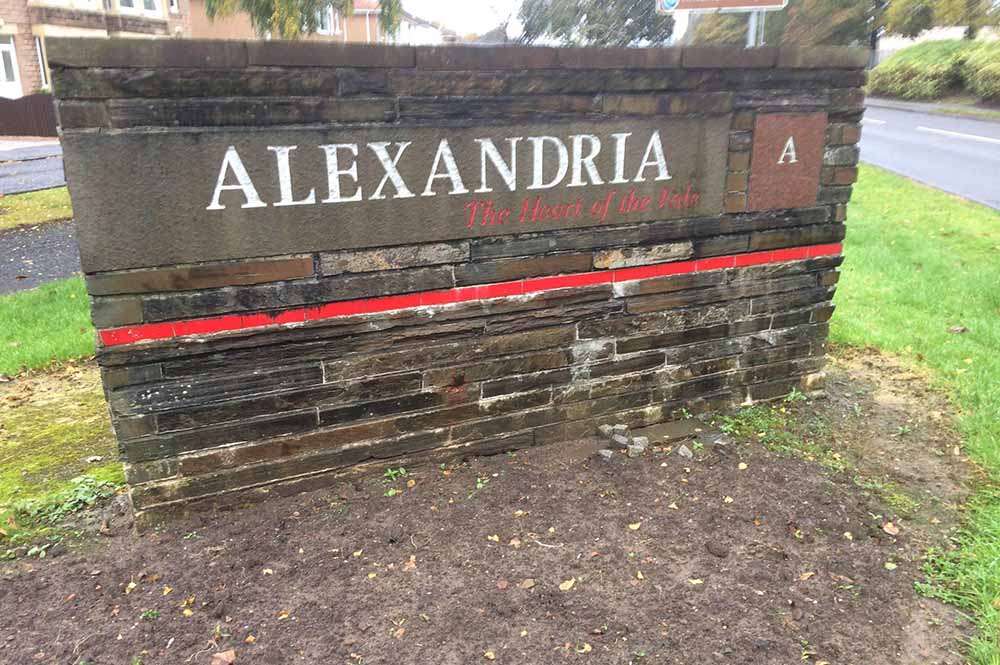 ** SMOLLET FOUNTAIN WORKS UPDATE – OCTOBER 2023 **
***SMOLLET FOUNTAIN WORKS UPDATE – OCTOBER 2023***
(Thanks to West Dunbartonshire Council)
Since the stonework was steam-cleaned at end August 2023, there has been a detailed examination of the stone gargoyles by a specialist stonemason, Shipshape Masonry Ltd. When the gargoyles had been last re-piped, various materials had been used to create a spout for water, including lead, copper, and blue plastic. None of these had been especially kind to the gargoyle's mouths, and over the years damage had been sustained to jaws, teeth, wings, and ears. The four gargoyles at high level were in reasonable condition, but their cousins at mid and low level were a sorry group, and it was agreed that all eight would be re-carved in new buff sandstone and installed as soon as available. They occupy far more space than is apparent, and one or two were reluctant to leave their perches! It is proposed to hold an event at a local school where one of the half carved gargoyles will be made available for children to inspect and observe the mason at work.
With all the lead removed to the basins an inscription has been revealed, bearing what might be the name of a stonemason. The inscription is upside down, and while a first name of "James" can be read, the surname is a mystery. The original builder of the fountain was William Barlas, but of his assistants and apprentices, nothing is (yet) known.
Extracting the fibre optics from the central lead water pipe has been abandoned, after the combined efforts of four men and a scaffolding pole failed to budge the fibres (which were breaking as they were extracted). Currently, investigations are underway to identify a hole at low level through which the power and data for the decorative lighting scheme can be fed. It is thought that the fibre optics were originally installed on the east face through the removal of one of the lion's heads, which is not ideal. He seems far too happy to be removed.
Of course, it is known that there was a glass time capsule inserted in the fountain. Although it is unlikely that this will be found while installing the new cables, perhaps if it comes to light, that will provide the name of the mason who signed the stonework (19th October 2023)