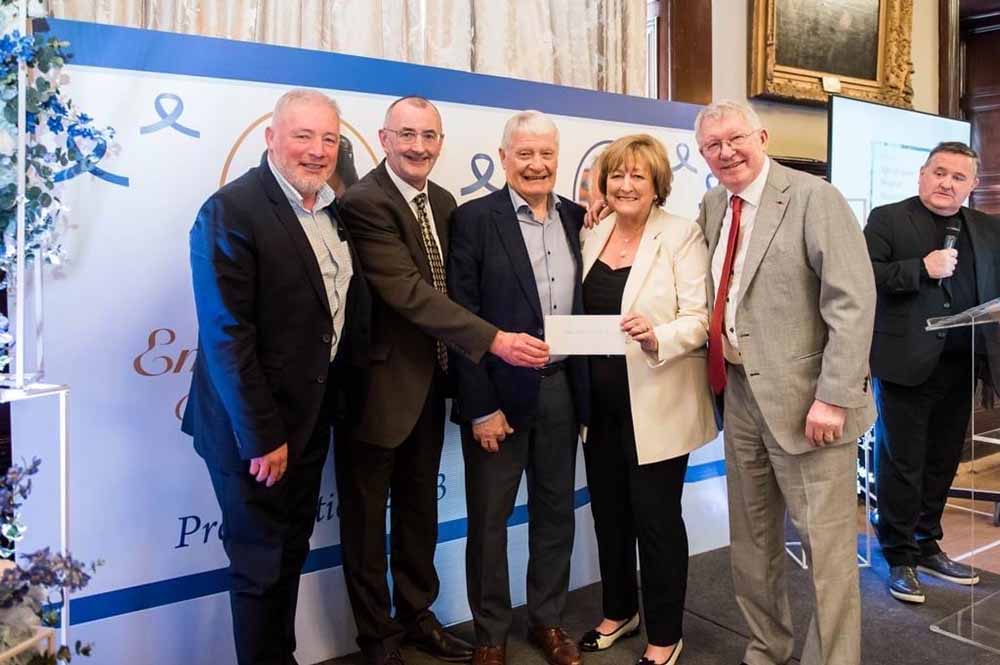 Vale Oncology Unit | Emmie Smillie Charity Foundation's lunch
***VALE OF LEVEN HOSPITAL***
Sir Alex Ferguson proved to be real champion helping to hand over a £50,000 cheque to the Vale of Leven Oncology Unit on behalf of a Glasgow-based charity.
The legendary Aberdeen and Manchester United manager was one of a host of football big names who attended the Emmie Smillie Charity Foundation's lunch in Glasgow's Trades Hall.
***
The charity was set up in 2017 by the Smillie family, and its annual lunch is just one way it raises money for cancer care, and football figures including Sir Kenny Dalglish, on-field rivals Ally McCoist and Neil Lennon, as well as England stars Les Ferdinand and Alan Shearer, are supporters.
A total of £550,000 was distributed to various organisations with Oncology Nurse Specialist Gerry O'Hare on hand to collect the cheque for the oncology unit.
***
The unit was suggested by Ethel Smith, the widow of Rangers legend Walter Smith, who was treated at the Vale.
Elisa Martin, Emmie's sister, said: "As a family, we know the impact cancer has. We're delighted that we can help organisations and groups who look after people dealing with cancer and their families."
Gerry said: "It's a staggering amount of money and we're very grateful for this donation, which we'll put to good use helping to improve the experience of the patients we treat."
***
NHS Greater Glasgow and Clyde Regional Services director Susan Groom said: "The Oncology Unit at the Vale of Leven is a vital part of our local services and anything that helps us make a patient's time with us better for them is welcome."
(NHS Vale News)