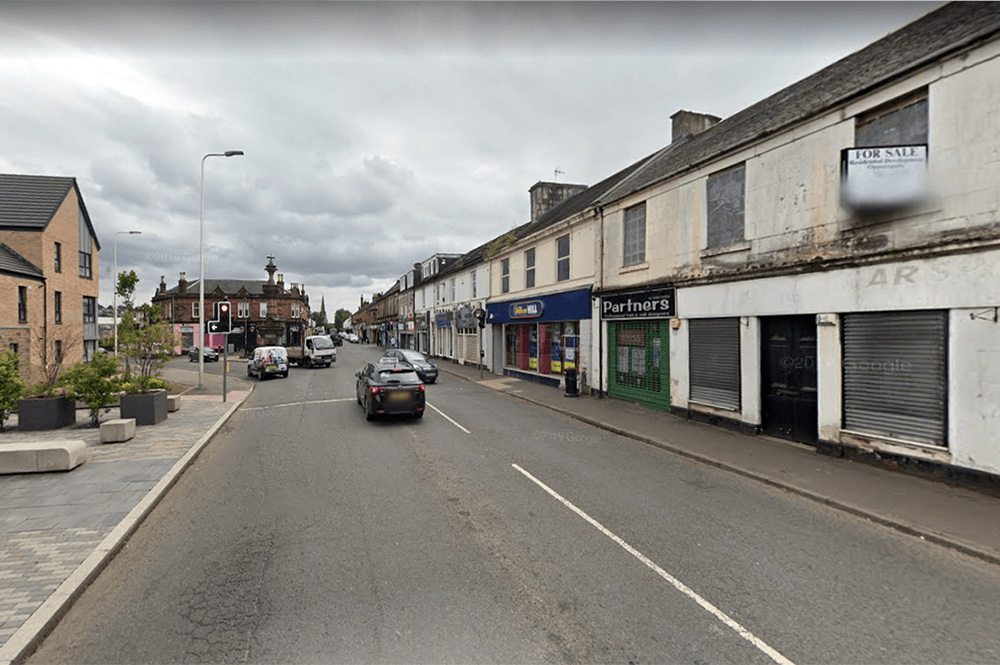 Main Street Canopy Enhancements
West Dunbartonshire Council is exploring ways to enhance the street scape and improve the lighting along the Main Street. The part of Main Street that we're currently proposing to improve starts at the junction with Mitchell Way and finishes at the bank of Scotland building. Currently, both sides of this part of Main Street have been described by the residents as providing inefficient lighting while aesthetically the streetscape looks dull and unattractive. We would like your feedback and comments at the three different proposals of our feasibility study.
Option 1 – A 'green' approach
The proposed green canopies aim to enhance the streetscape by incorporating a natural element. In this proposal the concrete canopies are retained and all the existing cladding and lighting is replaced with new. The corten steel like cladding will also be a visual connection with the red sandstone buildings in the Main Street.
Option 2 – Removal of the existing canopies
This proposal replaces the canopies with a fascia above the shop frontages with integrated spot lighting. The proposed canopy removal will open up the streetscape enabling more natural light to reach the pavement. At the same time the shops along the Main Street won't be hidden under the canopies and they will be able to keep their distinct character and identity. This intervention has already been applied on the Mitchell Way.
Option 3 – New canopies
The third option proposes new canopies for this part of the Main Street. It recognizes the need of coverage during a rainy day. The glass canopy will allow the daylight to pass through and the different colours of the glasses will be displayed on the pavement. It's a more vibrant and playful approach that will bring life and colour back to the Main Street.
What is your personal experience/ opinion on the removal of the canopies on Mitchell Way?
Which option out of these three would you prefer to see in Alexandria and why?
Please feel free to provide any feedback and comments.